– You need Tebex Ultimate plan for this to work.
– Logo / Icons from the resource is not included, obviously.
Features
– Custom Navigation Bar.
– Navigation scroll effect.
– Click To Copy IP bar (Header & Footer).
– Online Player Counter display (Header & Footer).
– Heavily Modified Theme.
– Custom Footer.
– Custom Scrollbar.
– Fire Particles Effect.
– Fancy header gradient animation.
– Ability to remove Main navigation bar and "Back to home website" button easily. (In case you do only use Tebex)
– Style Changer.
– Custom slideout bar.
– Much More!
PREVIEW OF THE THEME 
Fancy IP clipboard notifications | Background Animation | More

Style Changer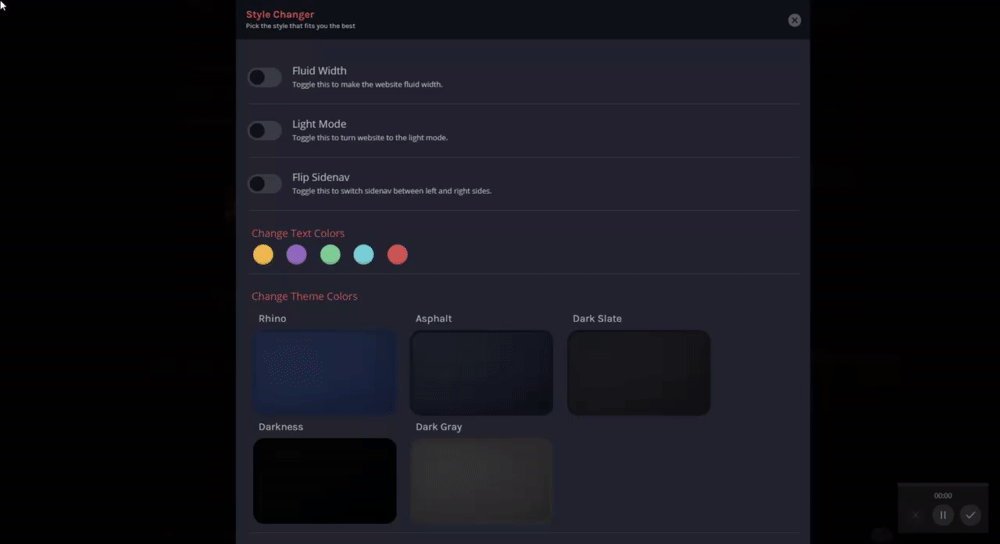 Logged Out / Empty Cart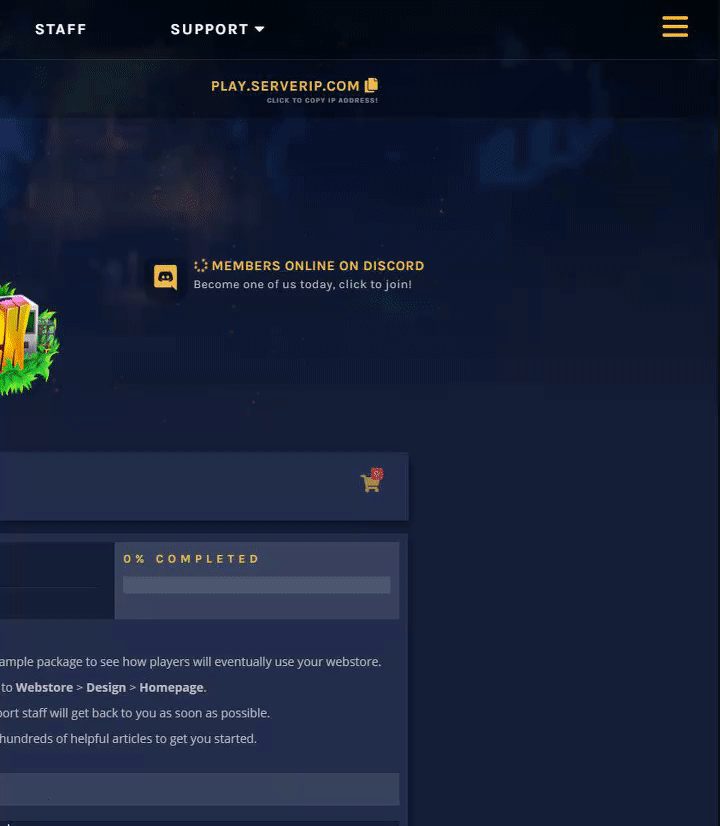 Logged In / Non Empty Cart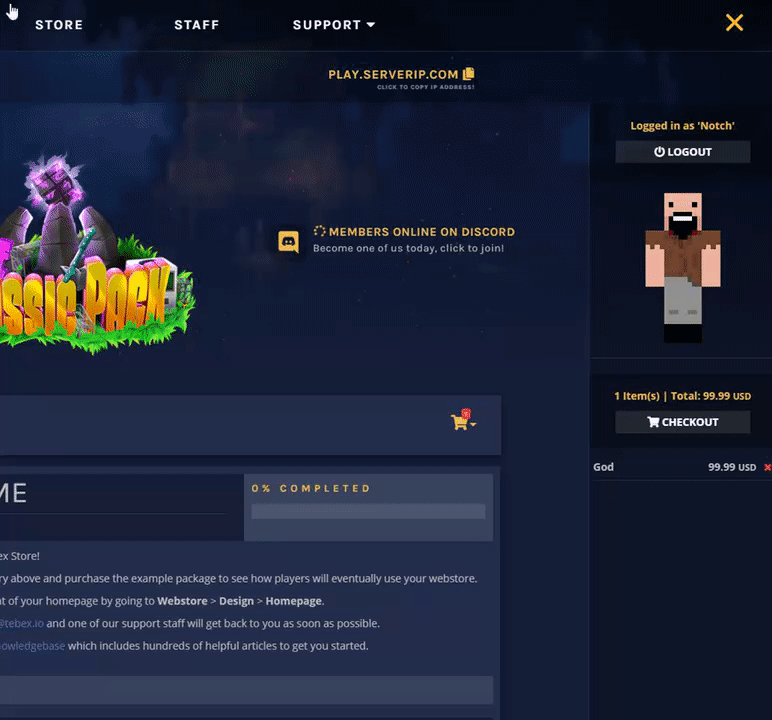 Discord Widget

Sleek Container / Package Design